Personalizacja okładek i obwolut
Chcesz wzmocnić relacje z konsumentami? Zwiększyć sprzedaż, nawet tych tytułów, które zalegają na półce? Spersonalizuj okładkę lub stwórz spersonalizowane obwoluty!
Prografix oferuje możliwość współprojektowania okładki i obwoluty książki/magazynu poprzez dodanie spersonalizowanego tekstu klientów (w tym dedykacji). To unikatowe wydanie będzie wspaniałą pamiątką. Spersonalizowana książka idealnie sprawdzi się jako prezent dla przyjaciół lub krewnych.
JAK TO DZIAŁA?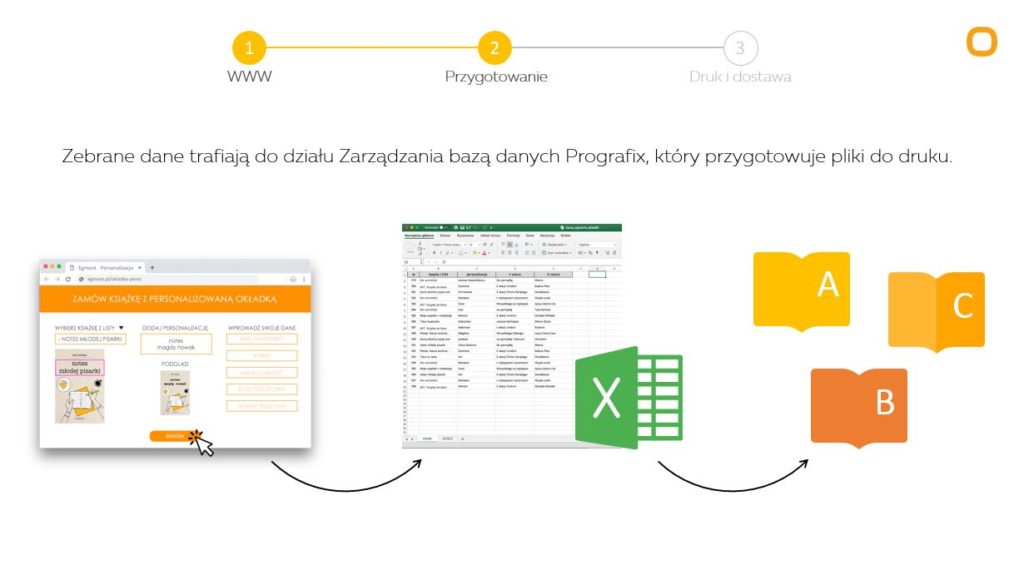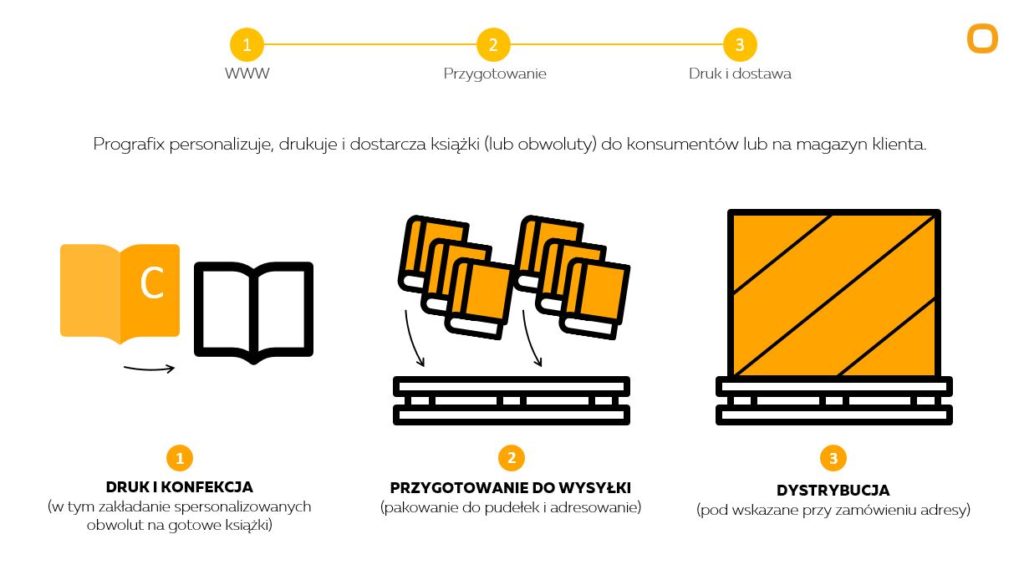 KORZYŚCI DLA CIEBIE
Zwiększysz sprzedaż
Zwiększysz lojalność swoich klientów, którzy będą gotowi zapłacić więcej za wyjątkowe doświadczenie
Zwiększysz zaangażowanie ze strony klienta
Zdobędziesz nowe informacje o klientach
Zainwestujesz w branding – wzmocnisz wizerunek oraz świadomość marki
Podniesiesz wartość postrzeganą produktów – sprzedasz je drożej
Pozyskasz nowych reklamodawców. Większy Response Rate zwiększa konwersję na sprzedaż – drożej
Sprzedasz powierzchnie reklamową
NASZE REALIZACJE