Have you ever wondered how to build Emotional Relationships taking advantage of personal communication?
SOS Children's Villages International
Personalized mailing with "angel" for SOS Children's Villages International in Poland. #Direct mail contained a colorful card with a die-cut element – a folded three-dimensional angel figure. Prografix: direct marketing also printed personalized letter and donor declaration. All elements were inserted into an envelope with a window, prepared and shipped according to Poczta Polska S. A. standards.
Prografix: direct marketing have been creating, printing, personalizing, finishing, packing and sending thousands of Christmas direct mailings (letters, cards, packs, etc.) for the last few weeks. A lot of beautiful words and personalized, colorful and creative images are being printed. Standard and non-standard formats, shapes and sizes are being used. We have also been attaching Christmas gadgets, gifts, vouchers, coupons, samples, etc. We are delighted and proud that we can help our Clients and partners in different countries around Europe to prepare and realize Christmas campaigns. We help to increase the loyalty and strengthen the image of the companies since we know that marketing and image communications are special, unique and (indispensable) important part of business. For several years we have been helping to realize direct mails campaigns for Fundacja DKMS. Please find two of them below – Christmas personalized mailings and wishes for Fundacja DKMS.
Hardcover books for moonka.pl Recently Prografix: direct marketing was proud to take part in the important project for young girls and boys done by moonka.pl. In cooperating with Polish startup we printed the educational books about young women and man puberty. moonka.pl it is the project that supports maturing girls and boys and their parents. The books are intended to help to build a positive image of the female and male body, to strength self-confidence and trust to their body among young girls and boys.
Find out more about this Polish startup and its projects on their website.
Kosmos for girls – Kosmos Foundation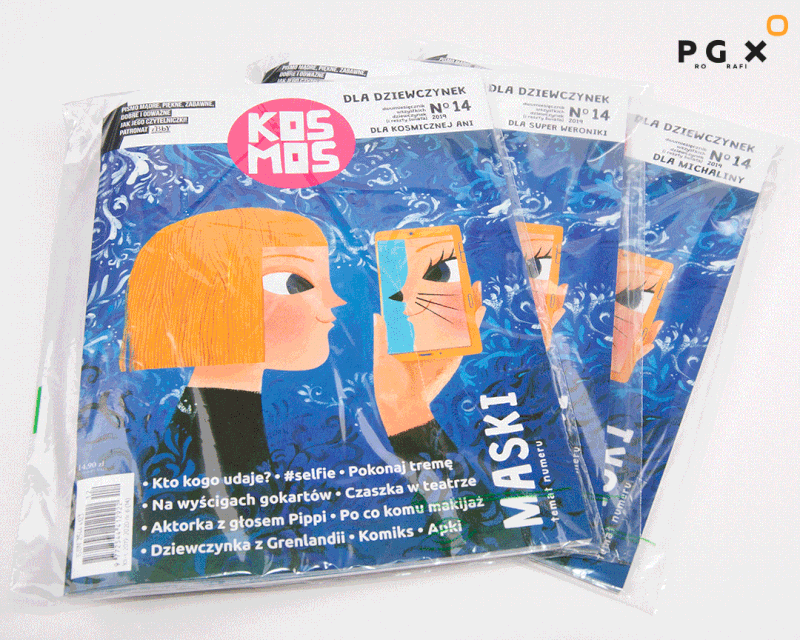 Kosmos for Ukrainian children staying in Poland – Kosmos Foundation
Prografix in cooperation with Kosmos dla Dziewczynek have realized a magazine for Ukrainian children staying in Poland. Articles, quizzes and games in Ukrainian will support girls and boys in the process of adaptation in Poland. It is already the 30th joint edition of reading for young people prepared together with Kosmos dla Dziewczynek foundation. The first in Ukrainian, but certainly not the last one.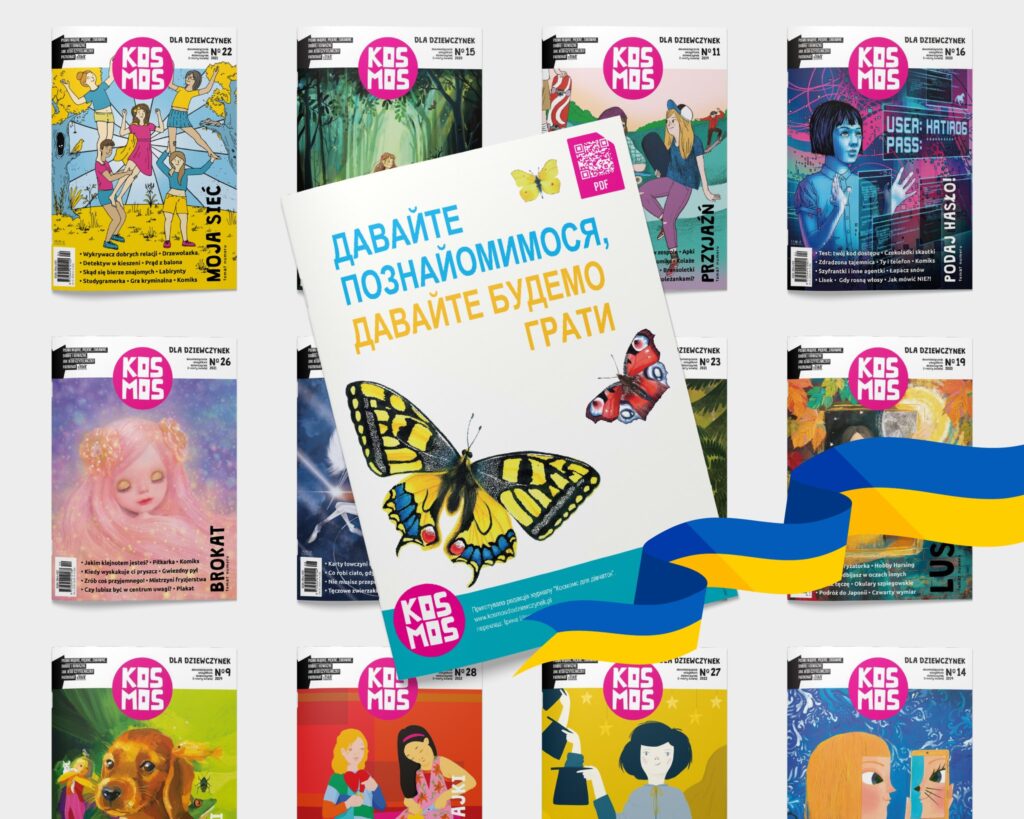 We are involved in many corporate social responsibility projects. Every day we try to support local communities, institutions and charitable activities – to change the reality that surrounds us. We support artists, athletes and future employees of the bookbinding and printing industry. For over 15 years we have been working closely with the Vocational School Complex No. 1 in Dębica. We also support the Polish Sumo Association, the football team, the construction of a well in Chad, etc.
Find out more about our CSR activities!