Prografix for Publishers (our implementations)
We have been working for leaders among educational publishers in Europe.
4 MLN per year. It is the quantity of children's books Prografix has been printing, binding and delivering for over 20 years.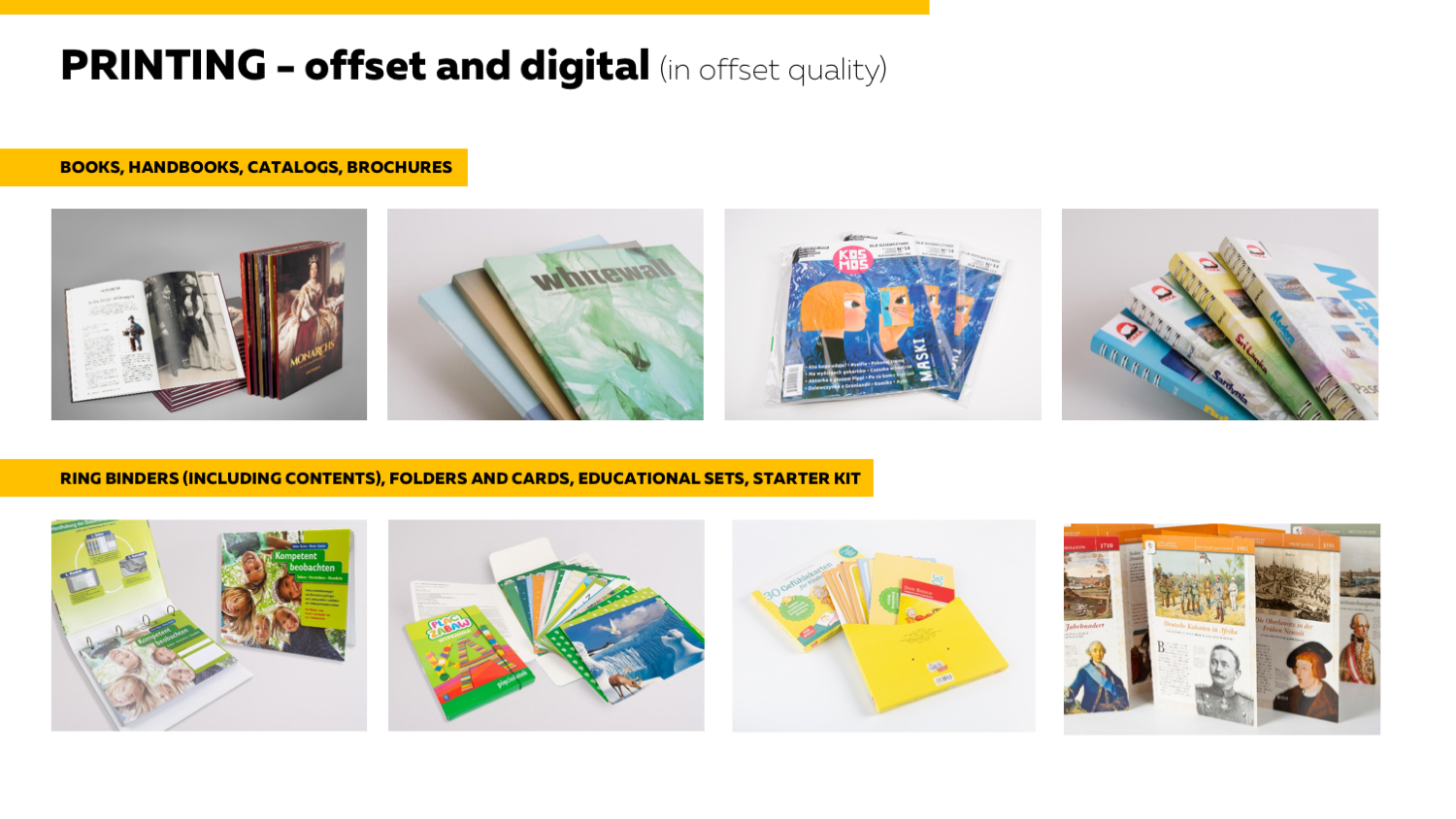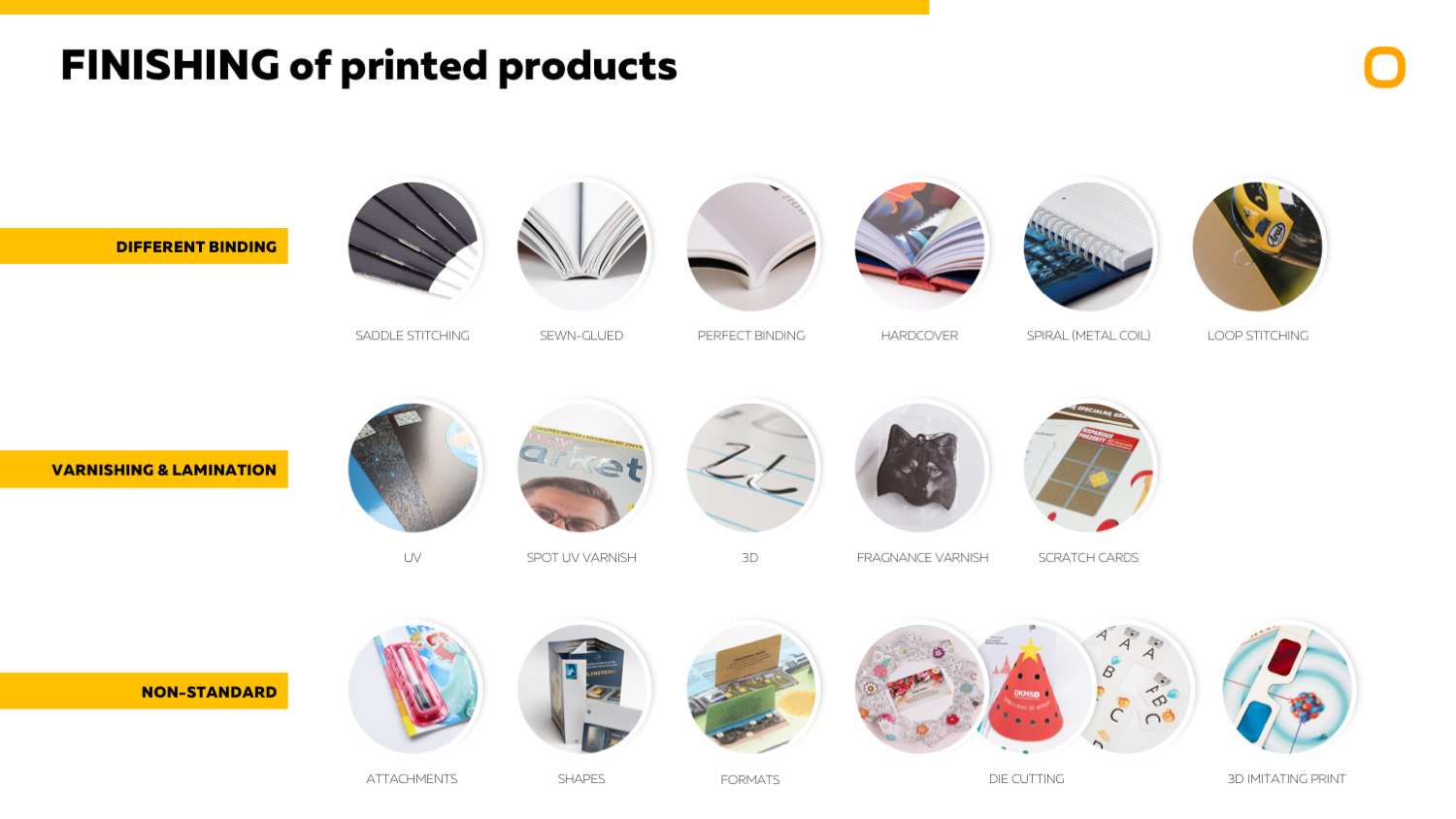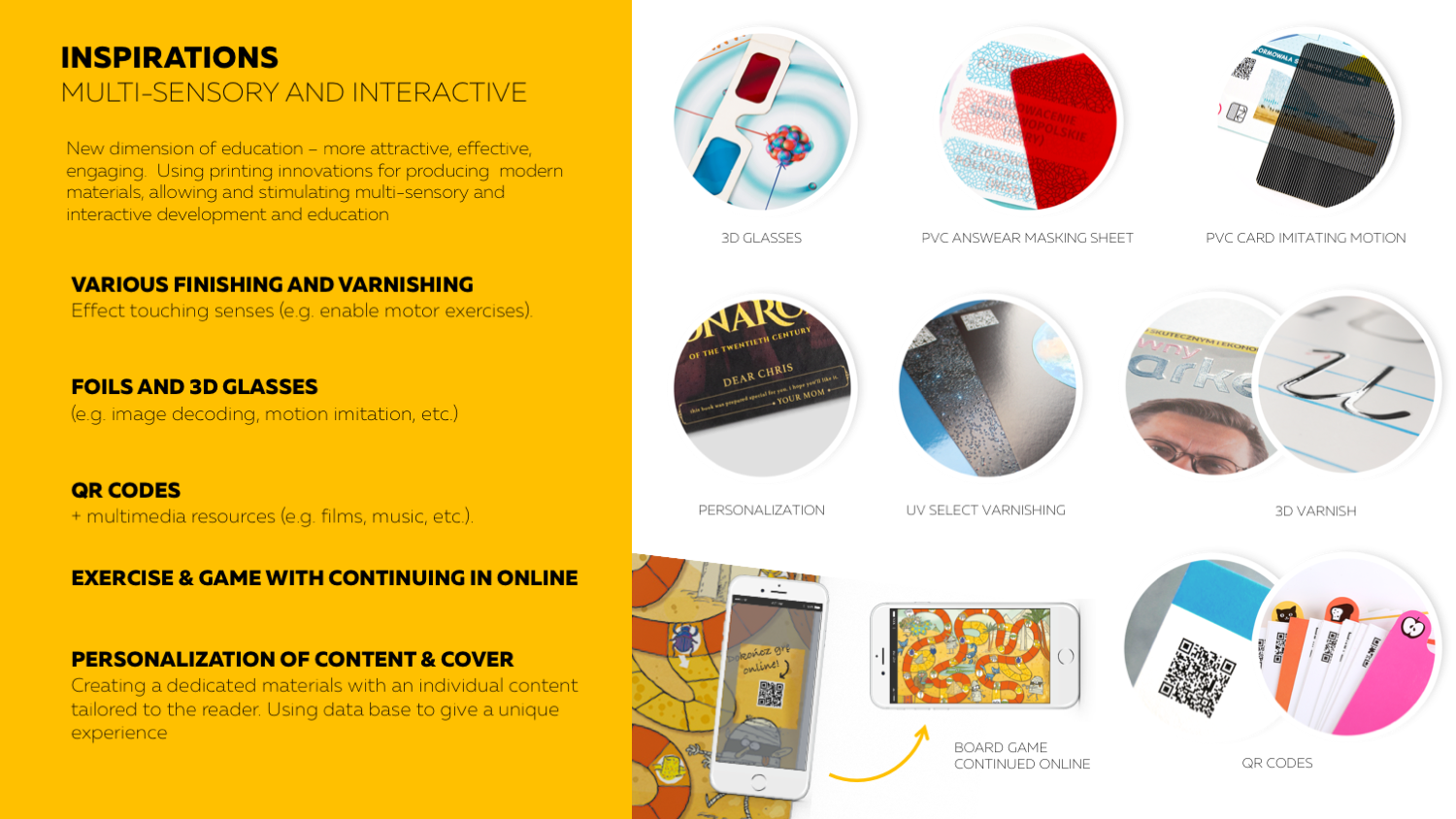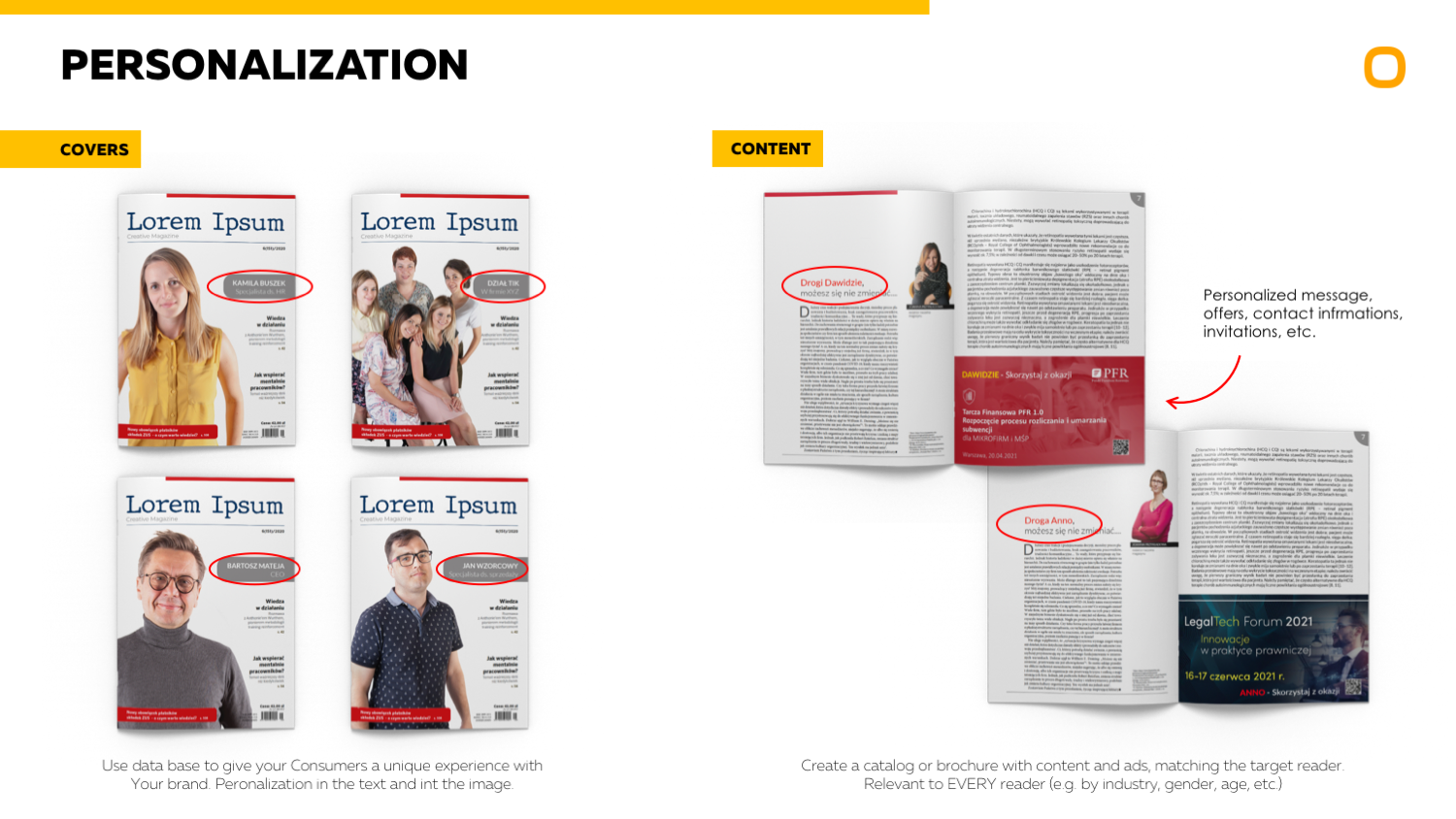 Prografix for EDUCATIONAL PUBLISHERS 1
Prografix for EDUCATIONAL PUBLISHERS 2
Prografix for EDUCATIONAL PUBLISHERS 3
Prografix for EDUCATIONAL PUBLISHERS 4

HARDBACK BOOKS FOR THE LONDON MINT OFFICE BY PROGRAFIX:
sewn-glued print in hardback
lamination of the cover with "anti-scratch" foil
5 themed versions: George V, Queen Elisabeth II, George VI, Edward VII, Queen Victoria
Find out more of our realization for Samlerhuset Group in Europe on Prografix website: link
NON-STANDARD & CREATIVE: this includes sets, folders, boxes, multipacks. Each of them consist of colorful, double-sided cards – different titles, non-standard sizes and formats. Modern print technology and reach possibilities of choosing paper allow to produce custom and creative print products.
MULTI-SENSORY: the fully equipped bindery allows for various types of print enrichment (e.g. gloss varnishing; 3D varnishing, UV select, lamination, die cutting, cutting, etc.). Thanks to perfect finishing we produce a multi-sensor educational products, stimulating the child's multi-sensory development.
OMNICHANNEL: education materials also contain QR codes that supplements print with multimedia resources (e.g. audiobooks, articles, films, online exercises etc.). Education process with those materials is more engaging, effective and creative.
CUSTOM PACKED: matching, sorting, inserting, labelling, packing. We offer comprehensive packing of non-standard formats and shapes into envelopes, customized boxes, foil (wrapping / shrinking), tubes. We pack in various quantity combinations of individual products in the package. It can be performed manually or automatically. Finally, ready made products are prepared and distributed according to standards and requirements of post operators or courier services.
Everything made in Prografix. In-house, full-service #Fulfillment – from pdf to finished print products in the warehouse of Wydawnictwa Szkolne i Pedagogiczne (WSiP).
Find out modern educational materials that we have been realizing for Wydawnictwa Szkolne i Pedagogiczne (WSiP), the biggest educational publisher in Poland.
A FAIRYTALE HOUSE: MULTICHANNEL EDUCATIONAL CARDS FOR WSiP
PRINTED children's literature supplemented with QR codes which include online audio recordings. It develops speech and logical thinking in pre-school children. 156 illustration cards packed into a dedicated box with handle.
DTP / CTP, printing, finishing, completing & packing, distributing to the WSiP.
EDUCATIONAL BOARD GAME FOR WSiP
GOAL: to support educational development of preschool children.
SOLUTION: multi-element game set in a cardboard box: 1,200 cards, 128 tokens, foil bags and a lottery wheel. Printing, finishing, packing and shipping – everything in Prografix. We have done a lot of NON-STANDARD educational materials for the biggest Polish educational publishers (e. g. books, colouring books, sets, starter kits, etc.).
In-house, full-service #Fulfillment – from pdf to finished print in your customers' mailboxes or in your warehouse!
E.g. Several versions of unique sets of different cards for Don Bosco Medien GmbH. We prepared and completed both 32 colorful educational cards for kids and custom boxes. Additionally we finished the boxes with shrink foil before distribution to Germany.
We periodically produce different types of products for Don Bosco Medien GmbH – e.g. different titles, language versions, formats.
EVERYTHING MADE IN PROGRAFIX – UNDER ONE ROOF
Don Bosco Medien GmbH: "Prografix is a company worth recommending. It demonstrates high reliability in the implementation of commissioned projects."
---
Verlag Herder GmbH has been Prografix client since 2016. We have been printing personalized catalogues and folders. Every 2 months we send "Lesen & Hören" catalogues to the post office in Stahnsdorf #Germany) and then it reaches final consumers. Additionally, we produce for #VerlagHerder #GmbH sets of colorful double-sided cards for children packed into a folder with elastic band. This is a perfect #tool to inspire children education!
Everything made in Prografix: direct marketing. In-house, full-service #Fulfillment – from pdf to finished print products in warehouse of Verlag Herder GmbH in Germany.
Find how Centrum Nauki i Biznesu ŻAK analyzed the results of their campaign.
Recently we have printed and distributed catalogues for Centrum Nauki i Biznesu ŻAK. This was a campaign to promote the new education offer. Each catalogue has a personalized discount code on its cover. The codes were assigned to Poland's regions and were used when the offer was purchased. Thanks to it Centrum Nauki i Biznesu ŻAK knows which regions have the biggest potential.
PERSONALIZED MAGAZINE FOR GIRLS
We present the 14th issue of magazine Fundacja Kosmos dla Dziewczynek – Cosmos for Girls Foundation – personalized, printed, packaged and sent by Prografix: direct marketing.
Since 2017 all subscribers of the magazine have the opportunity to personalize (dedicate) cover of the bimonthly magazine. Prografix receives a client's data base, accordingly to what prepares and personalizes magazines. Prografix: direct marketing helps clients reach their consumers with individual message, both in the text and the image. Thanks to advanced printing technologies and reliable database management Prografix personalizes over 1 000 000 documents every day.
We are experts in #personalized marketing communication. We provide comprehensive service to our clients, starting with creation, through IT support, ending with logistics and distribution of produced materials.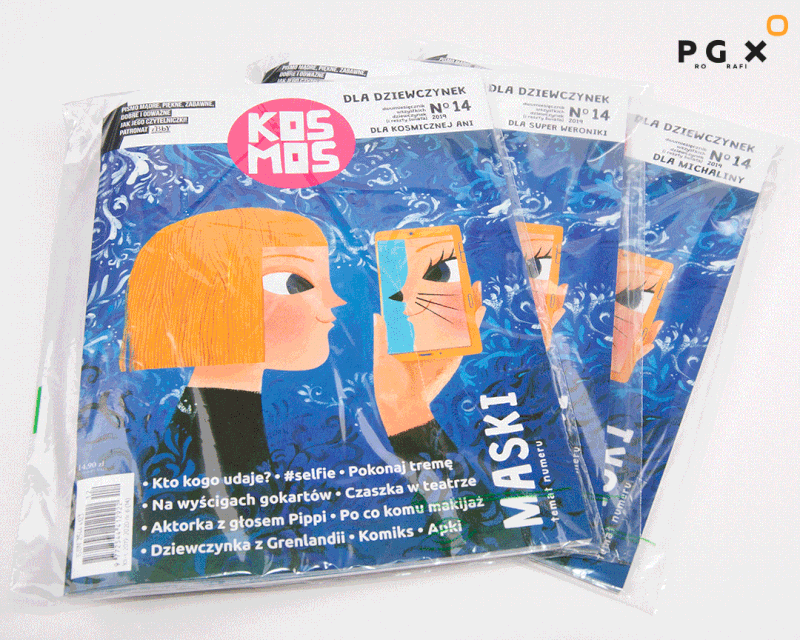 SEWN–GLUED COMIC BOOK KOSMOS
The first Polish herstoric* comic book for children, telling about the journeys of the main character and her meetings with famous women from different eras. Colourful comic book in sewn-glued binding.
Production processes: DTP / CTP, printing, cutting, cover lamination (mat foil), folding, sewn and glued binding.
Distribution: shipment to the client's warehouse.
Find out more: Film
*with particular emphasis on the role of women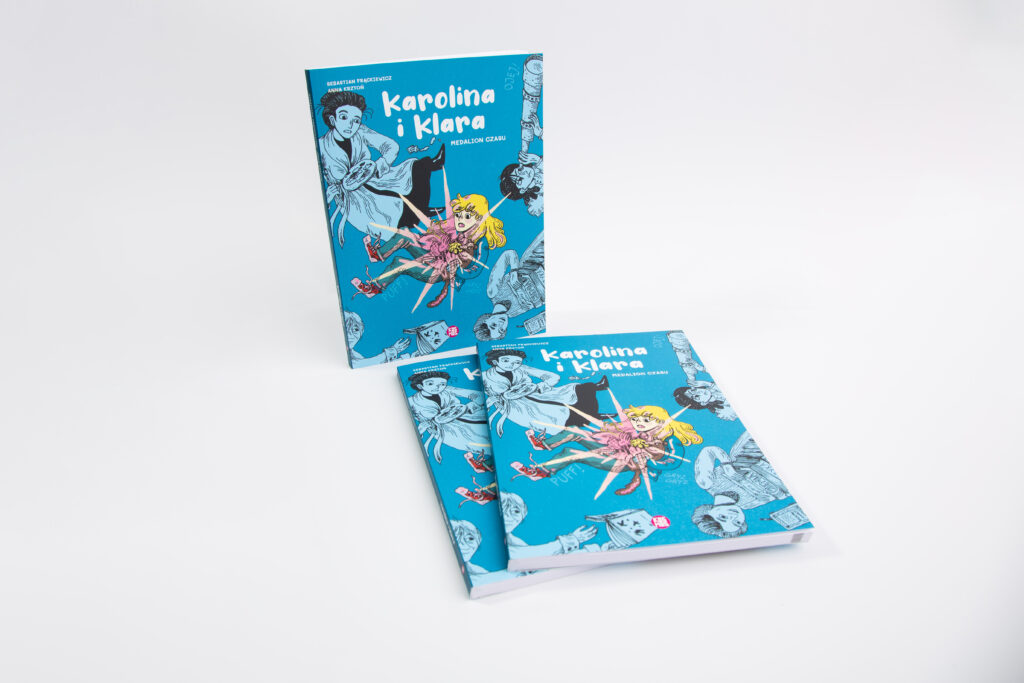 MULTIMEDIA SET OF MUSIC CARDS FOR HORAMI
The #set of colorful interactive multilingual song cards in the box with augmented reality app. QR codes allow to discover cultures and languages with music online. Printed interactive cards are ideal everyday tool for children's cultural and language education. FSC-certified product – made from the paper, which meets FSC standards.
Printing ➡ finishing ➡ packing ➡ shipping – everything under 1 roof – by Prografix: direct marketing.
Printed #interactive cards are ideal everyday tool for children's cultural and language education.
SET OF NON-STANDARD CARDS IN FOLDER FOR MAC – EDUCATIONAL PUBLISHER
Tasks, exercises, letters, numbers #MultiElement
Puzzles & Stickers
Aqueous coloring cards
In folder with elastic band
Supporting children's development (especially eye-hand coordination and fine motor skills). Find out more modern educational materials here.
Comprehensive OFFSET & DIGITAL printing service – under 1 roof.
SADDLE STITCHED EDUCATIONAL SETS AND NOTEBOOKS FOR MAC
#BacktoSchool is coming up – it means that in Prografix: direct marketing we are printing educational materials. Products will be transported to schools and preschools.
Find out what we have recently done for MAC – Kompleksowe rozwiązania dla przedszkola.
Preschool and school line Exercises worksheets for teachers and children
We are proud partners of educational #publishers in Europe. Prografix: direct marketing prints 4 MLN educational materials per year.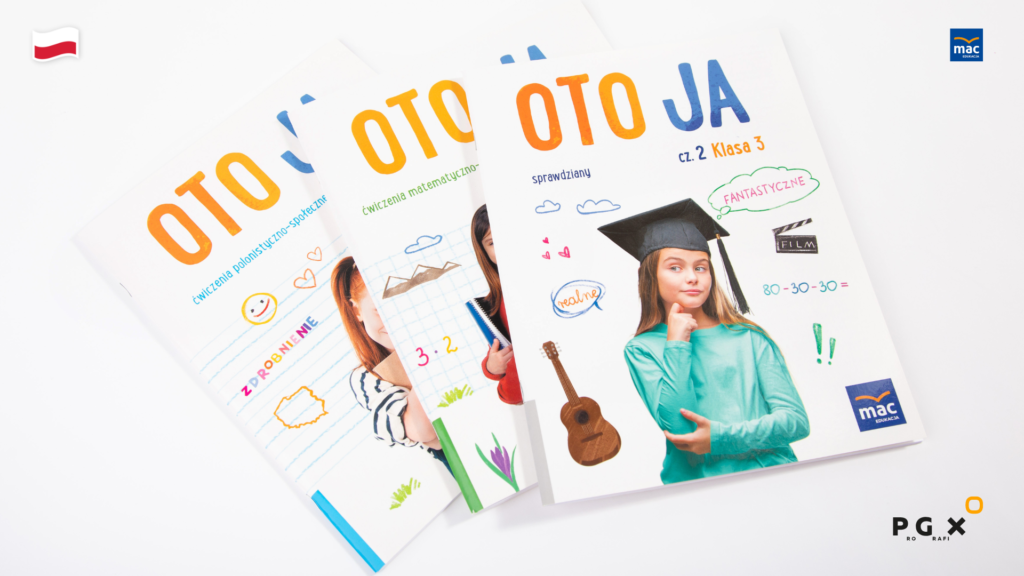 A set of playing cards for couples
Valentine's printed products for our Client Endlich-Erfolg in Germany.
153 cards in the cardboard box with lid. Each element contains interesting task to perform connected with love relationships.
Printing
Finishing: varnishing,
die-cutting,
folding,
completing
Shipping to Germany
A set of 50 mini-selfmailers – Valentine's game for couples
Non-standard realization for German publisher. Unboxing experience for Valentine's Day.
50 mini folded cards with challenging messages inside in dedicated cardboard box.
The Unboxing experience is really unique.
This creative present not only allows to involve in the game, but also gives interesting unboxing experience (opening little cards with surprise inside)
To take your marketing to the next level go for more Prografix realizations.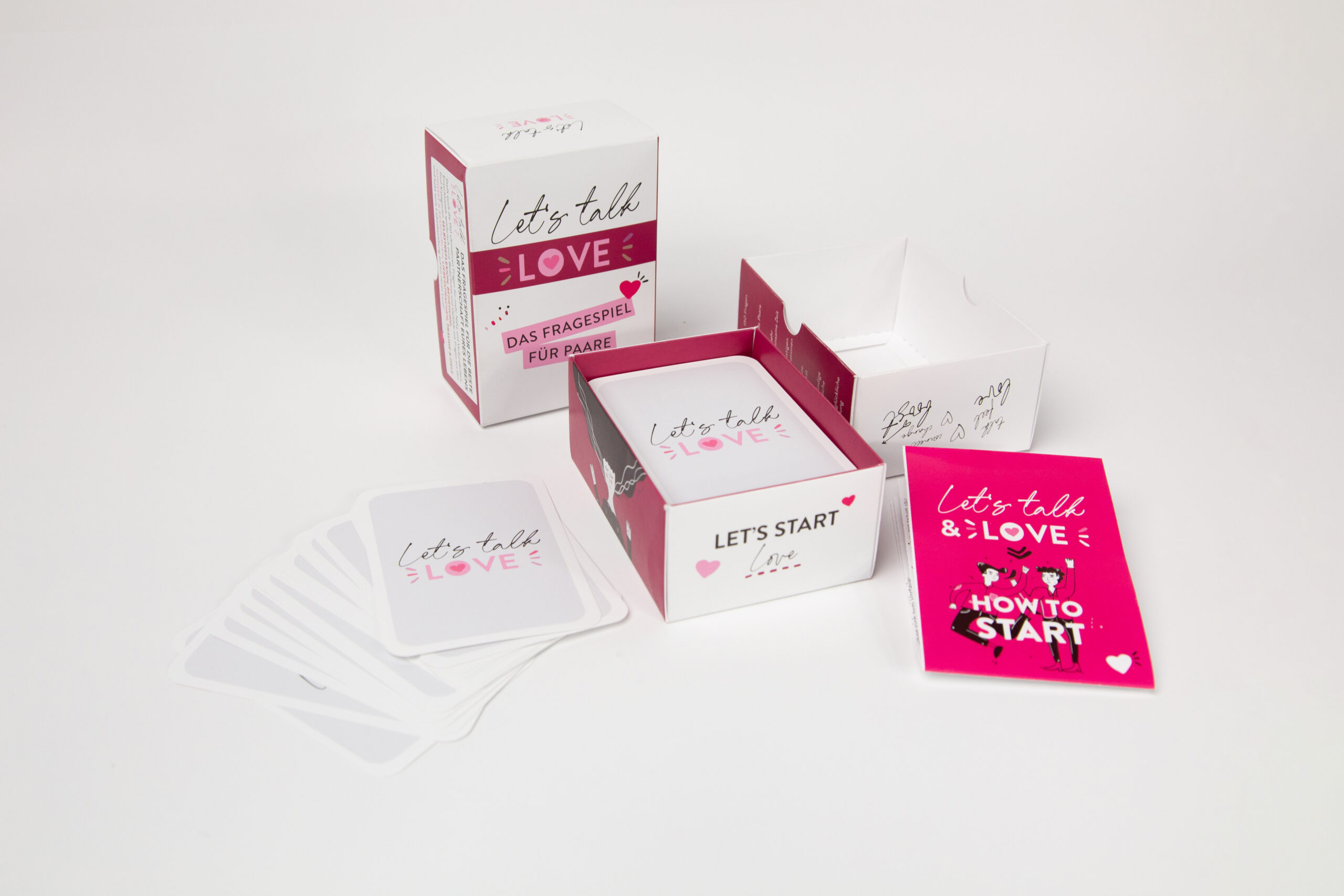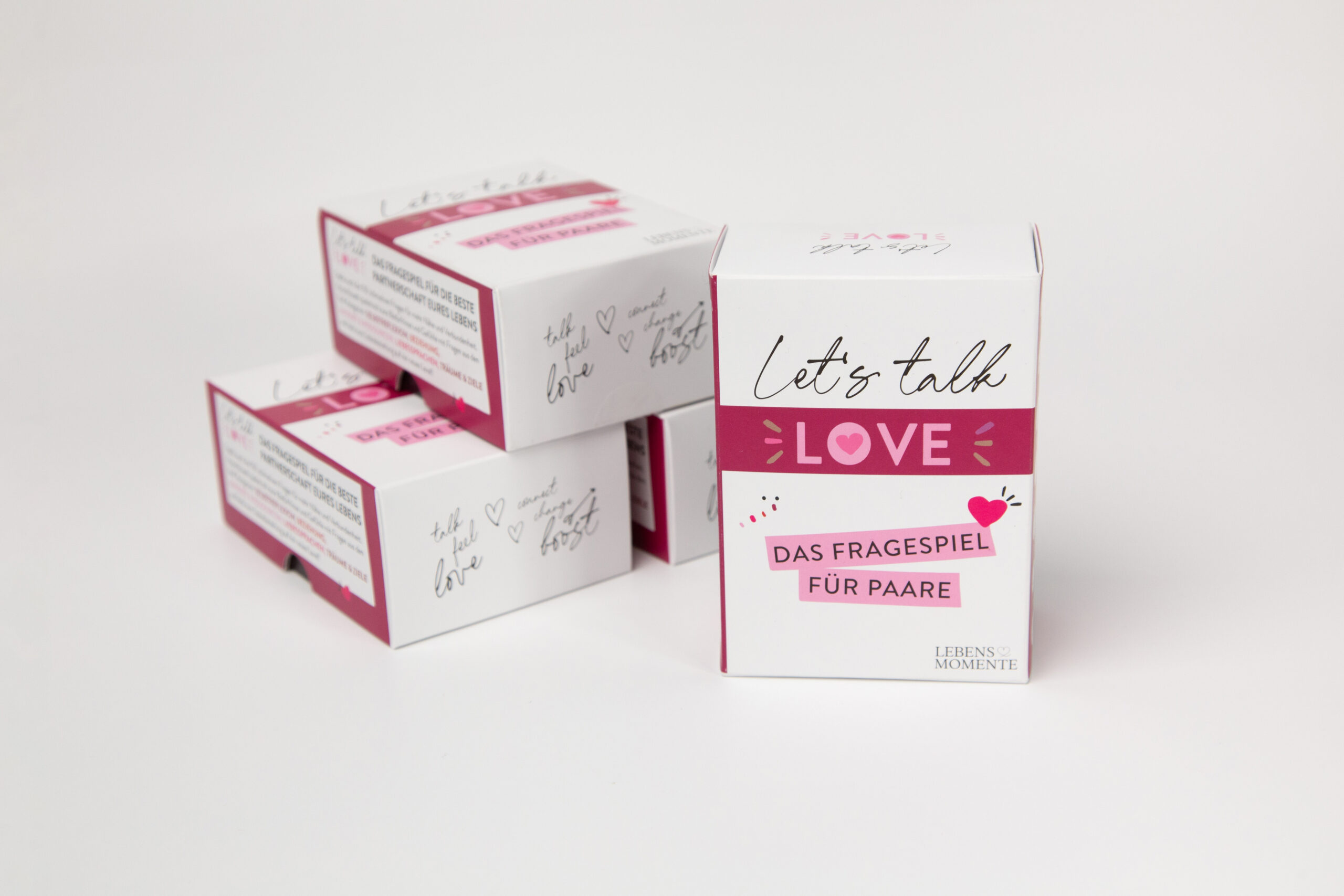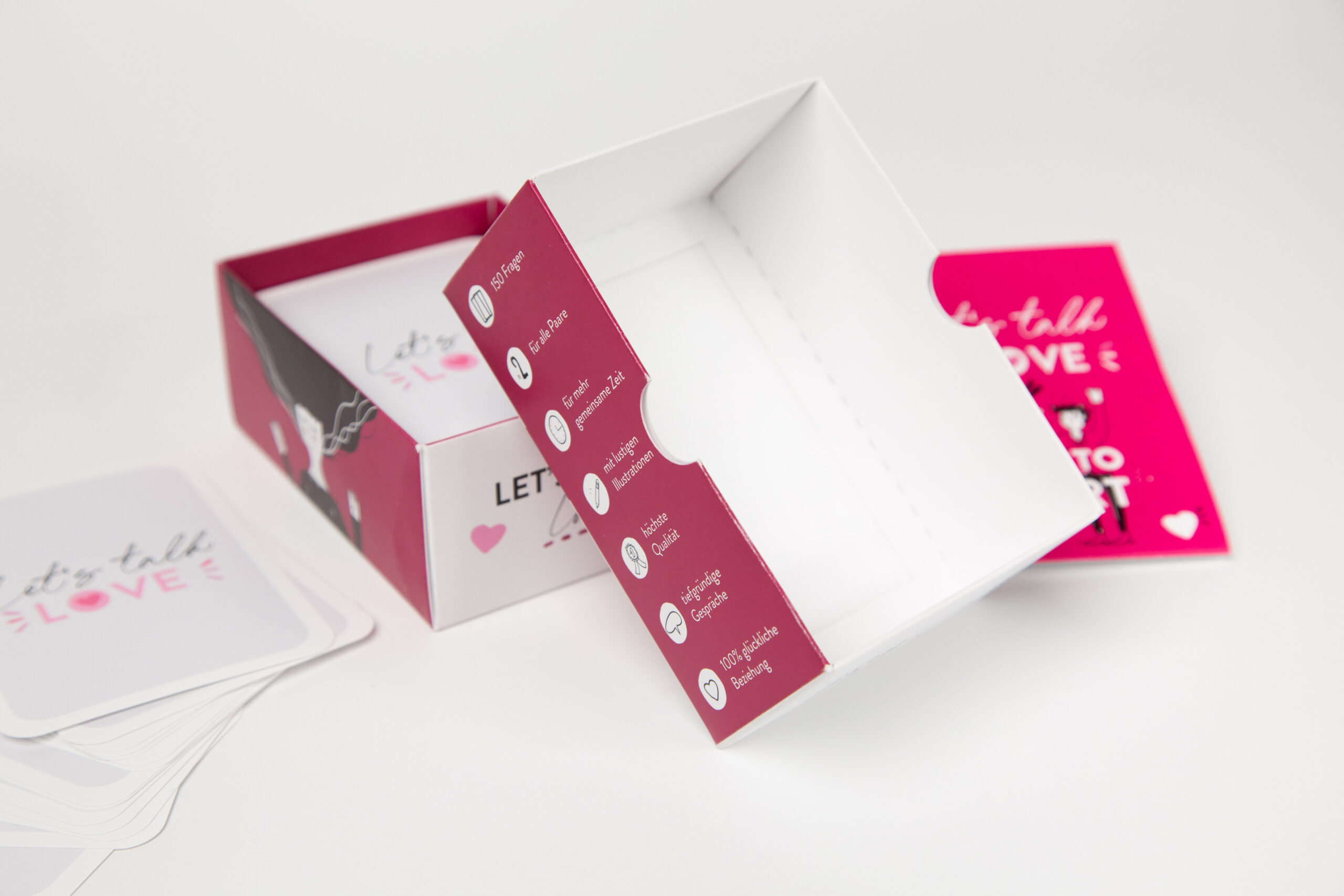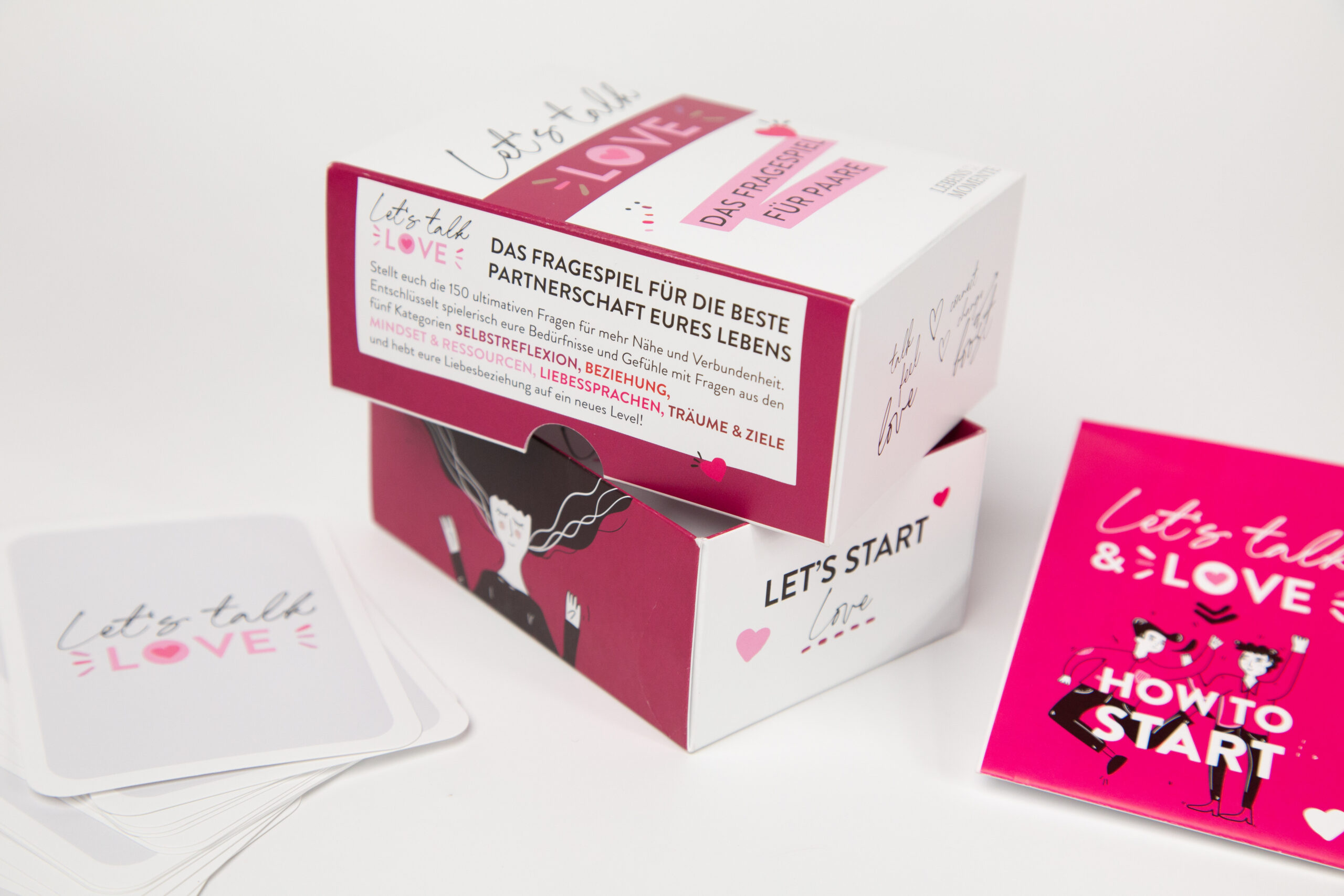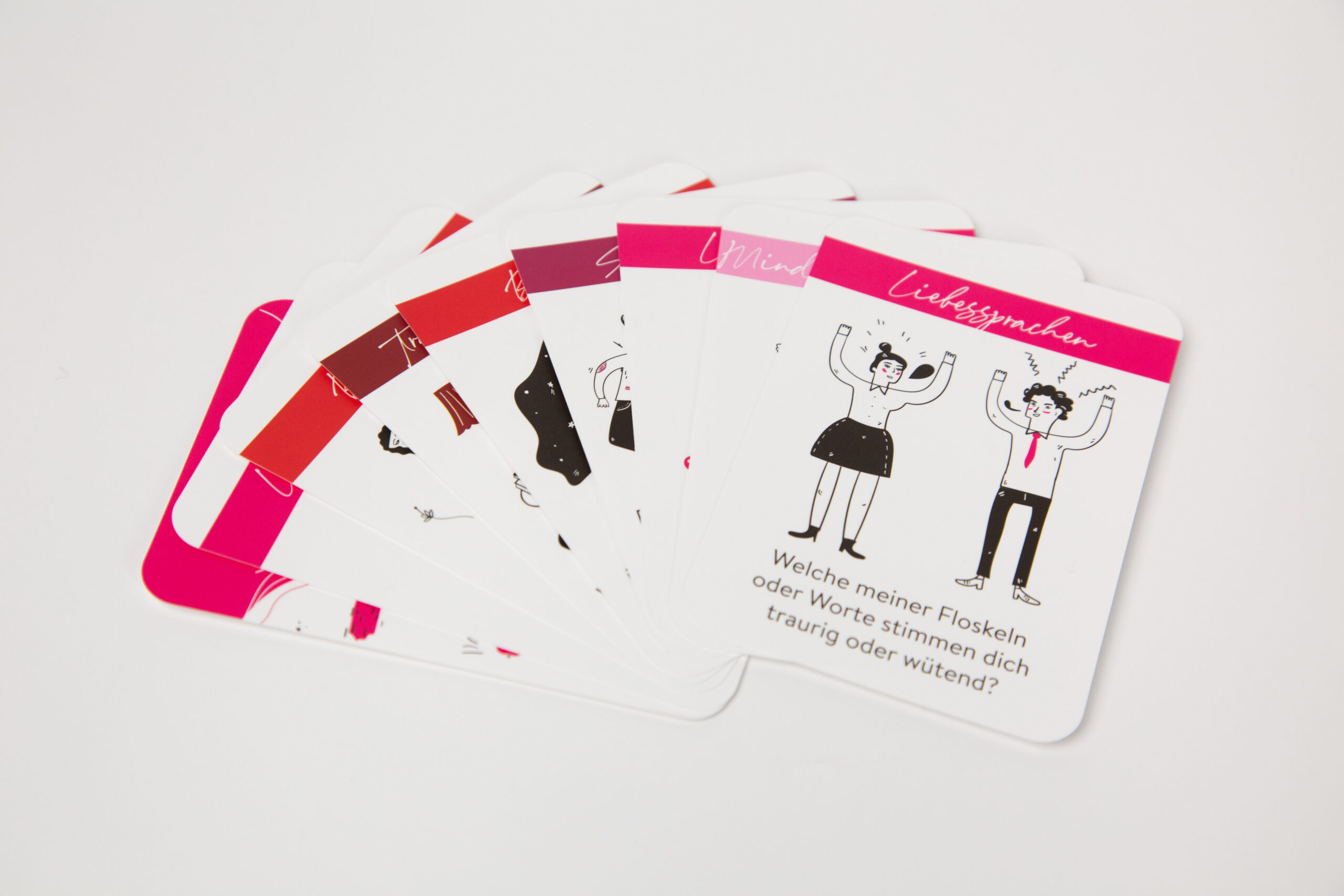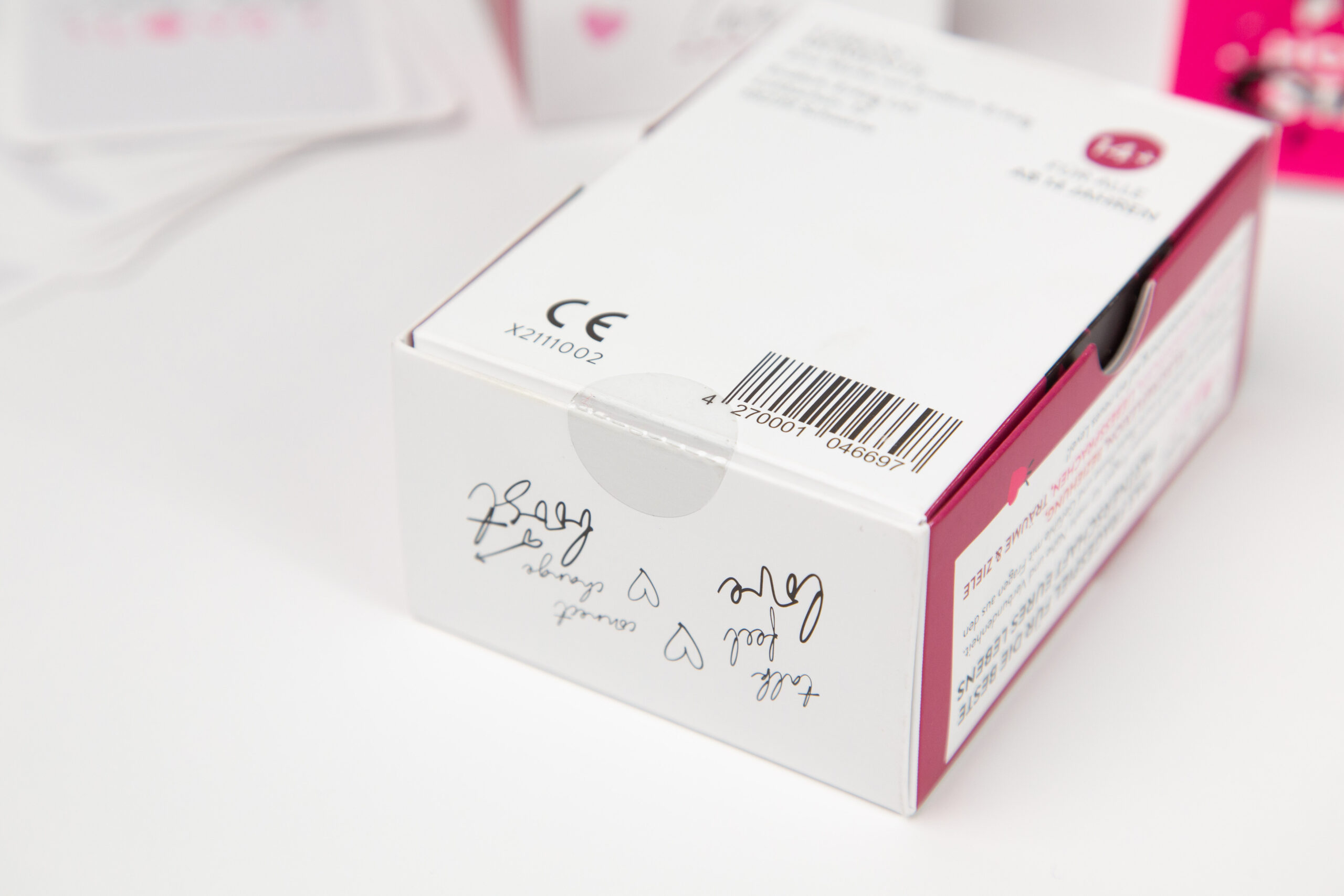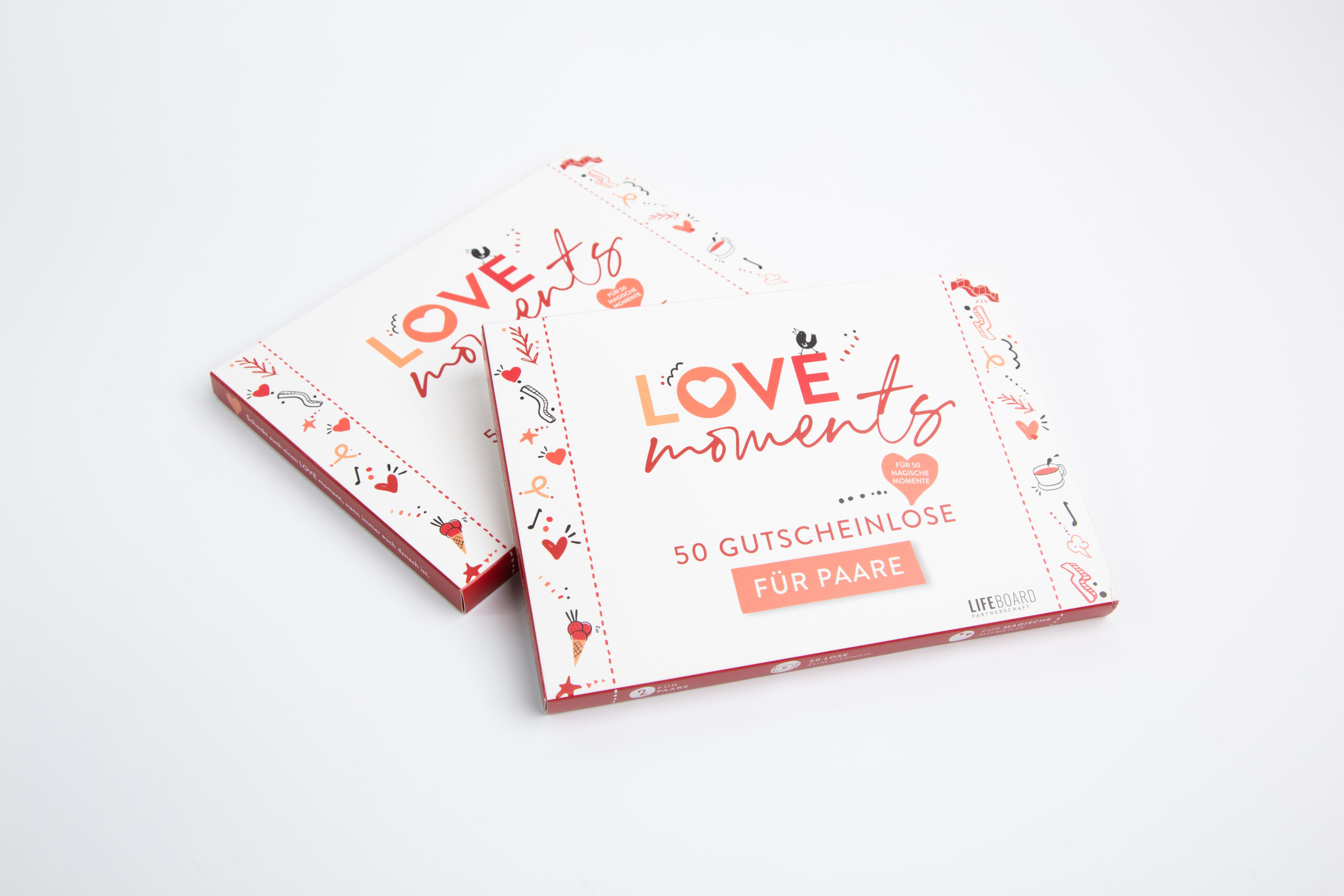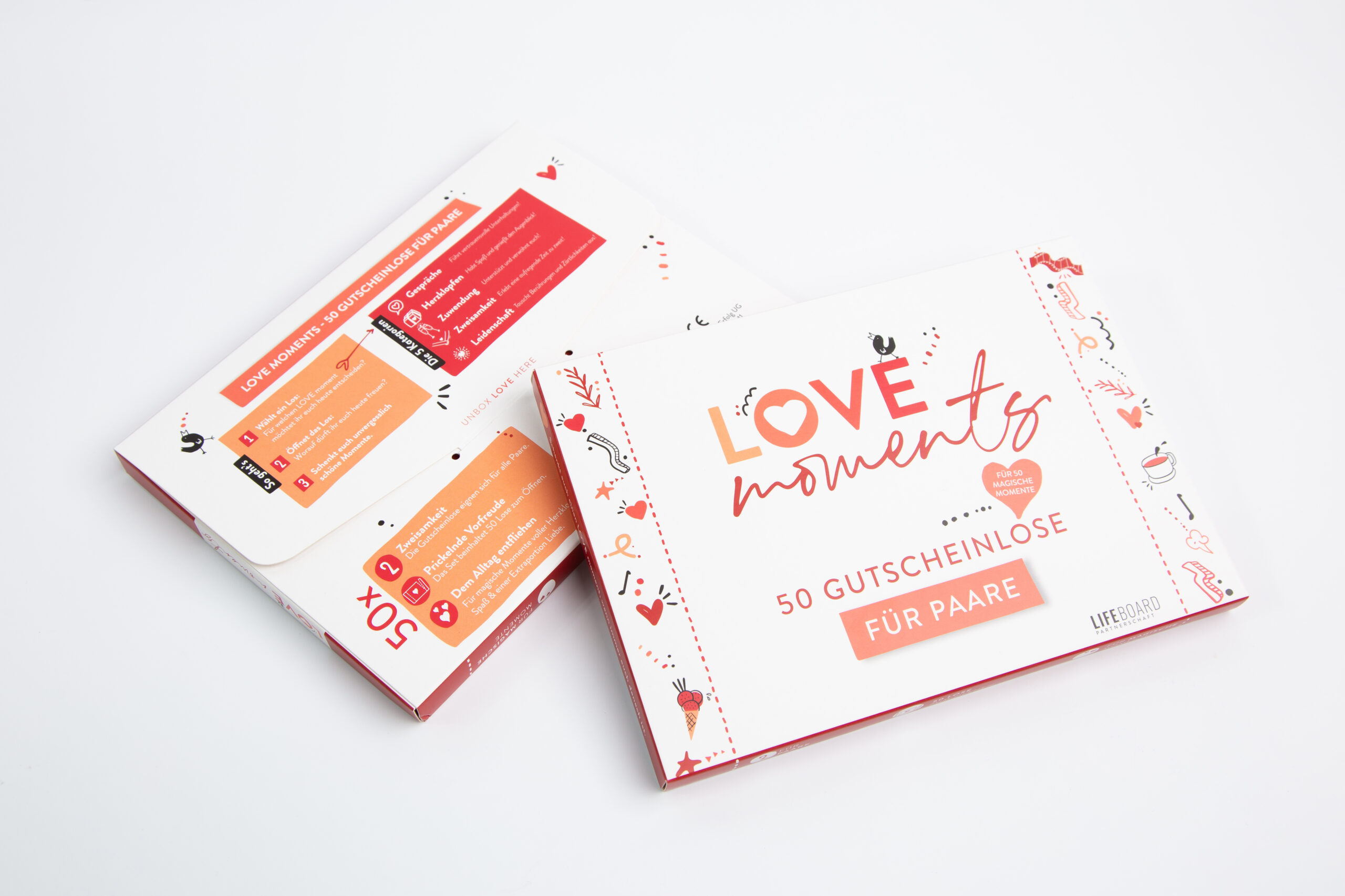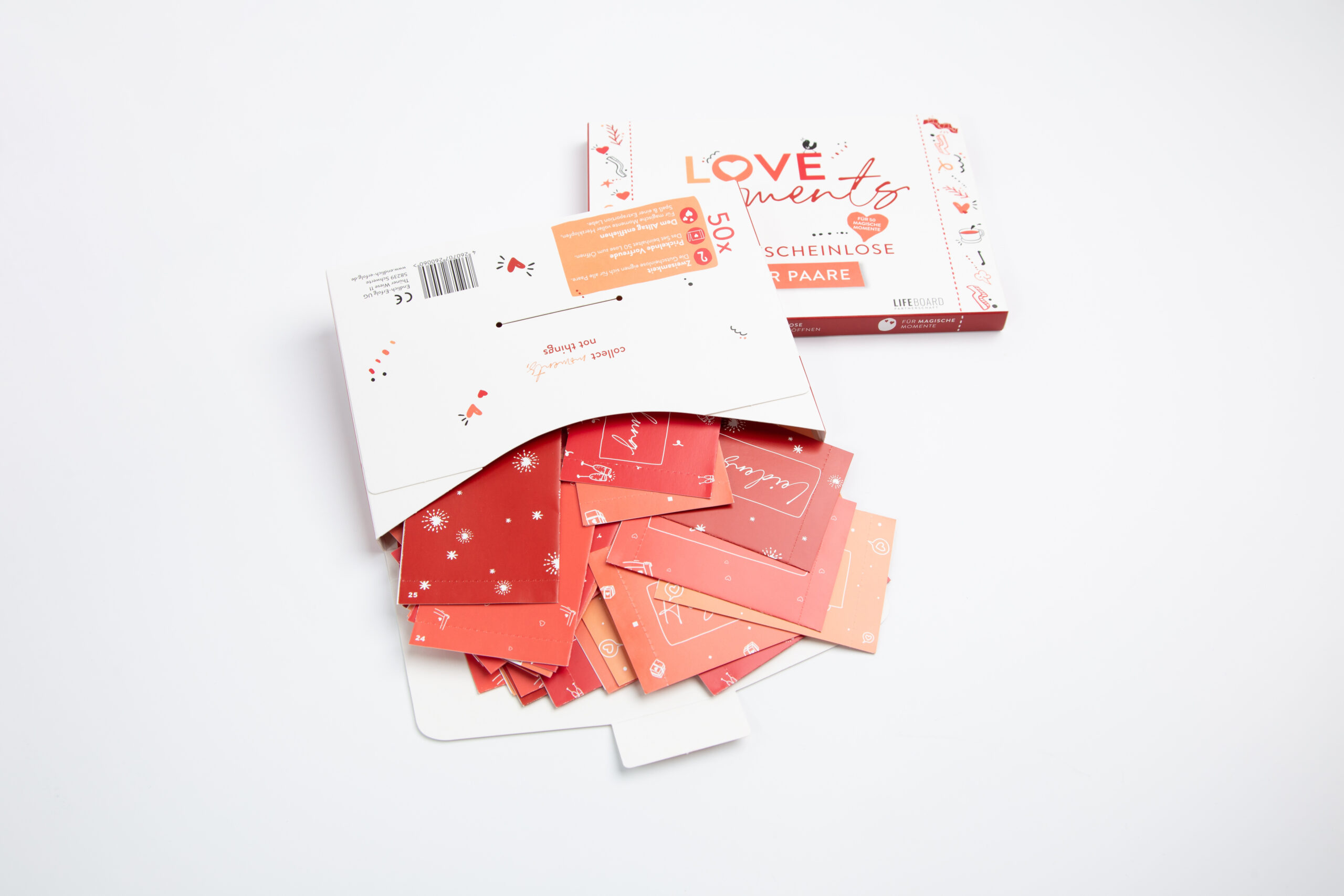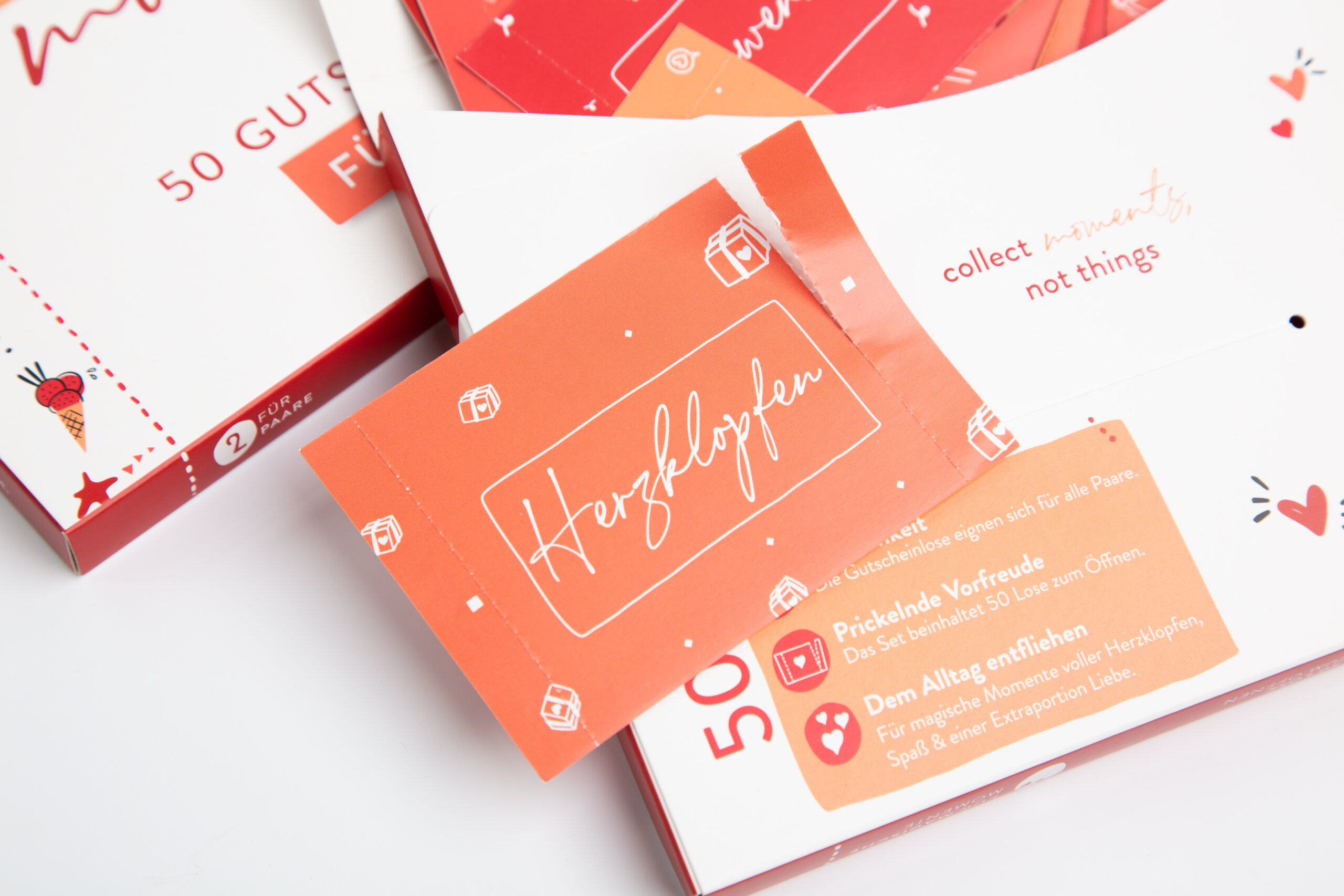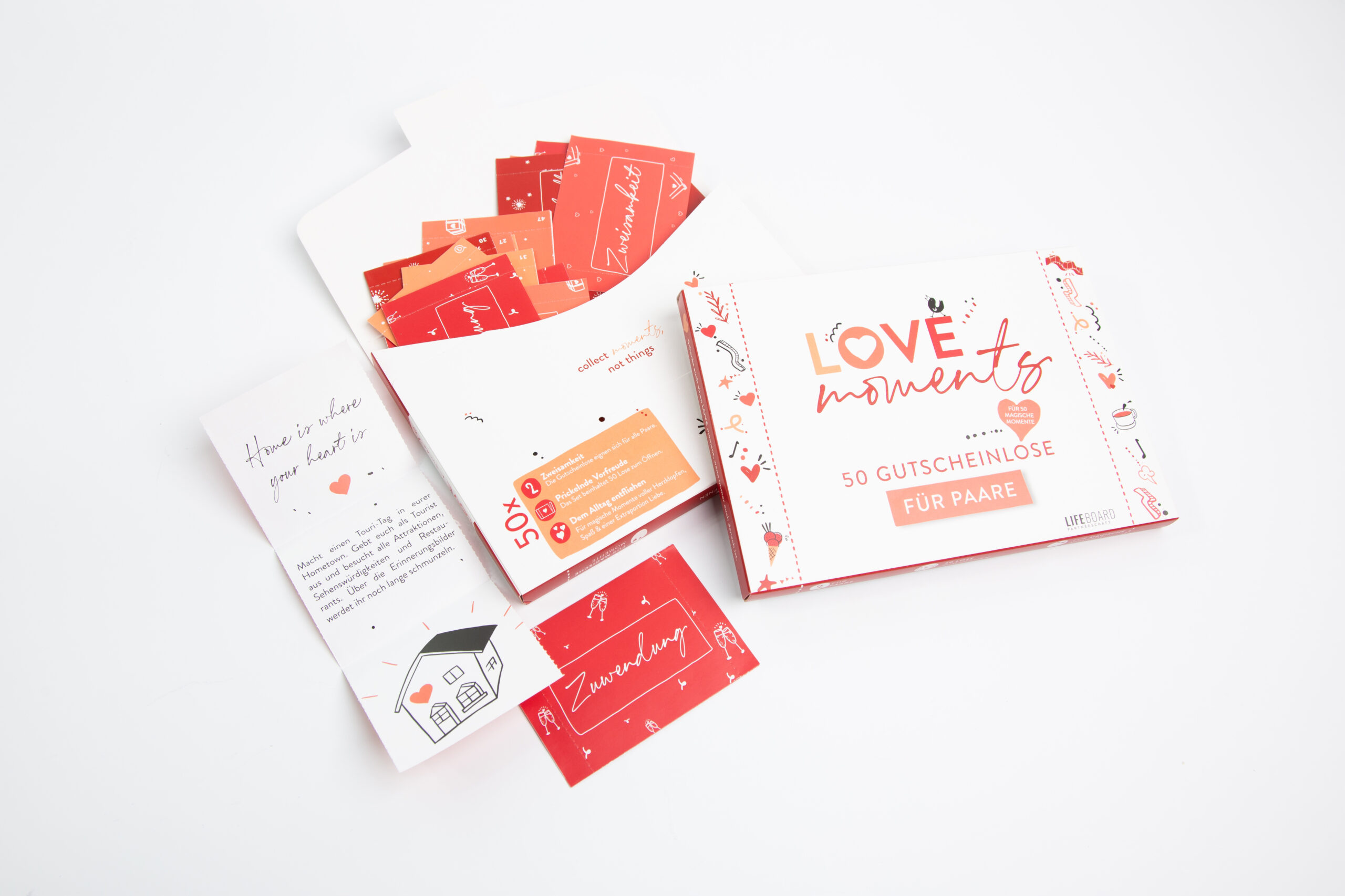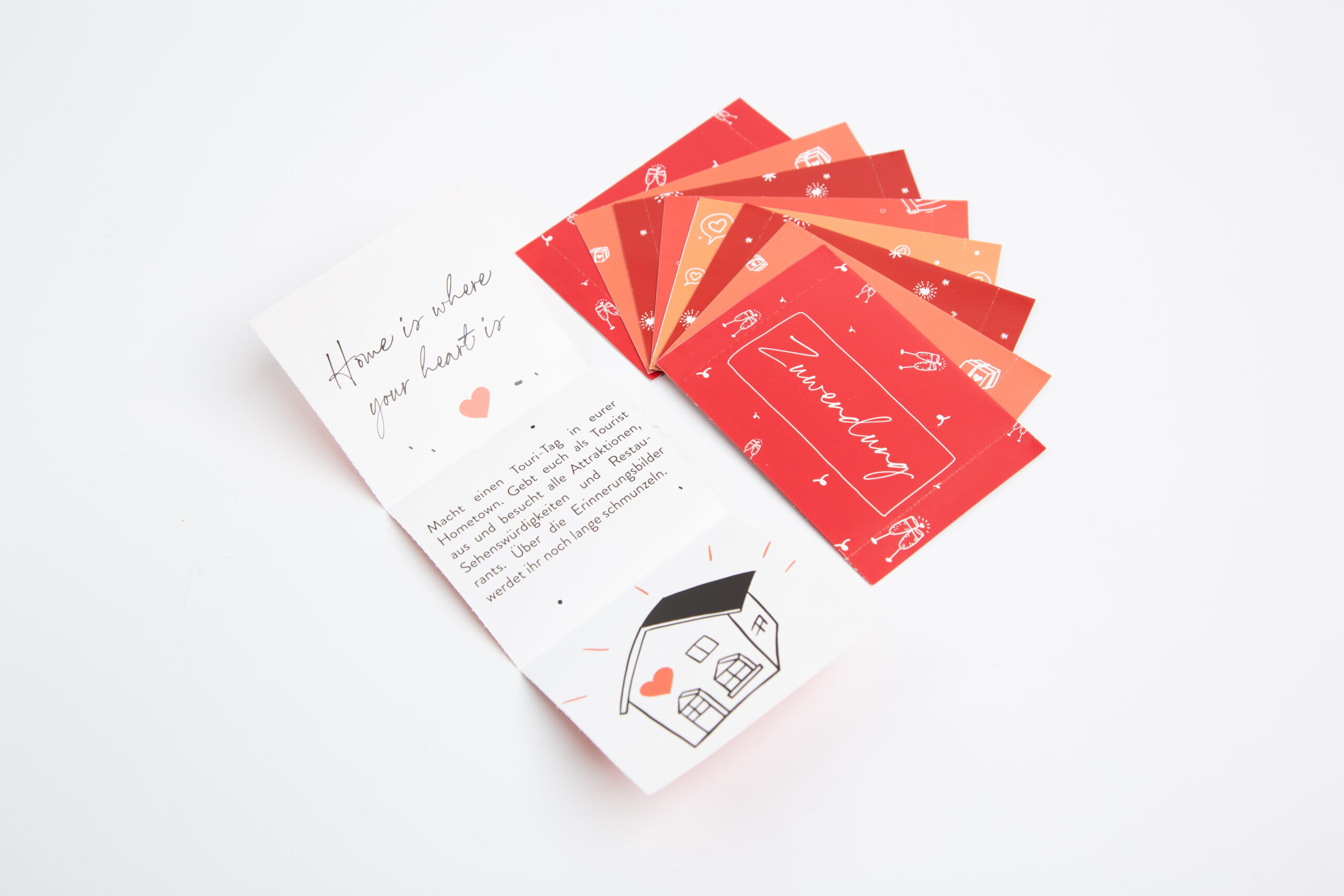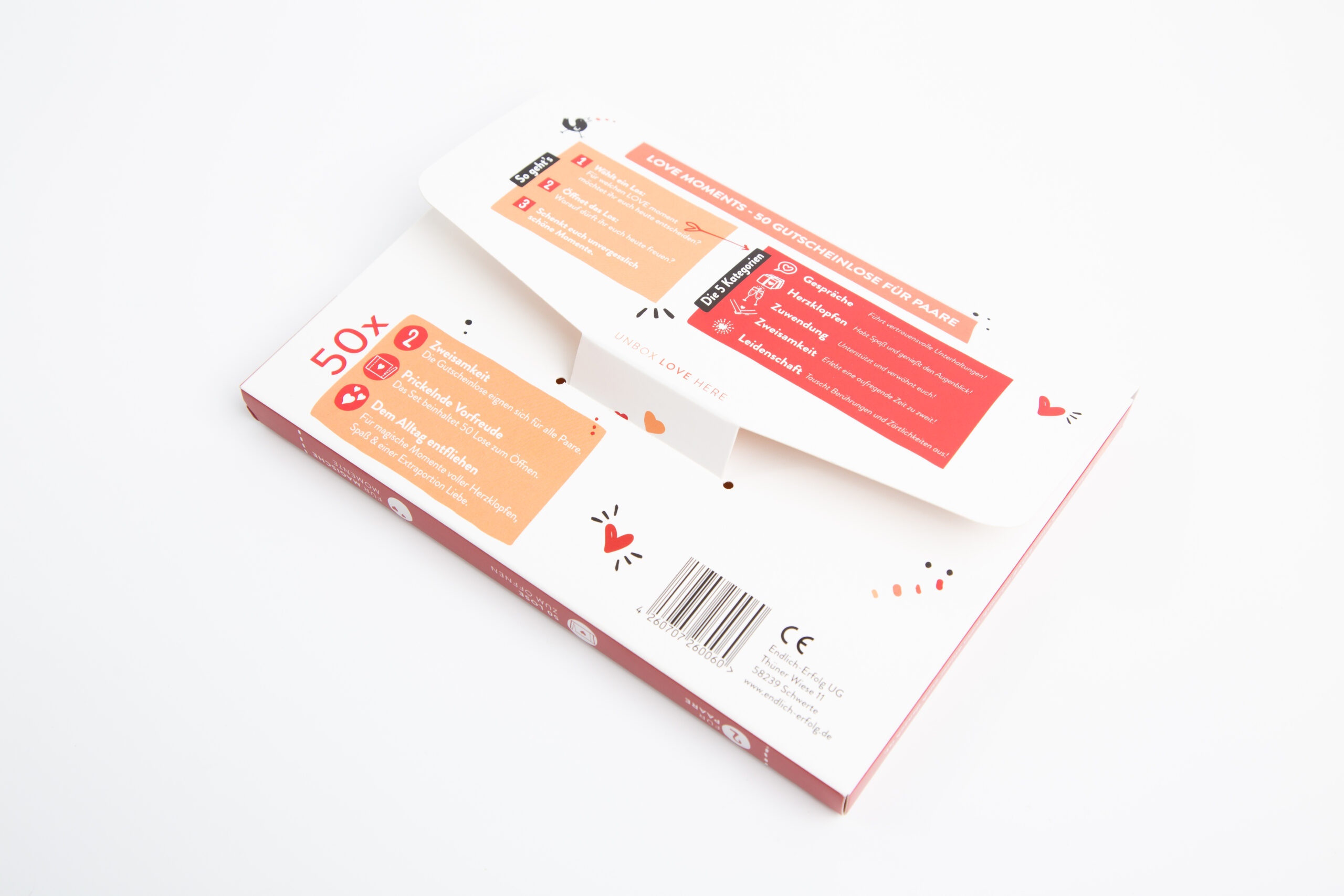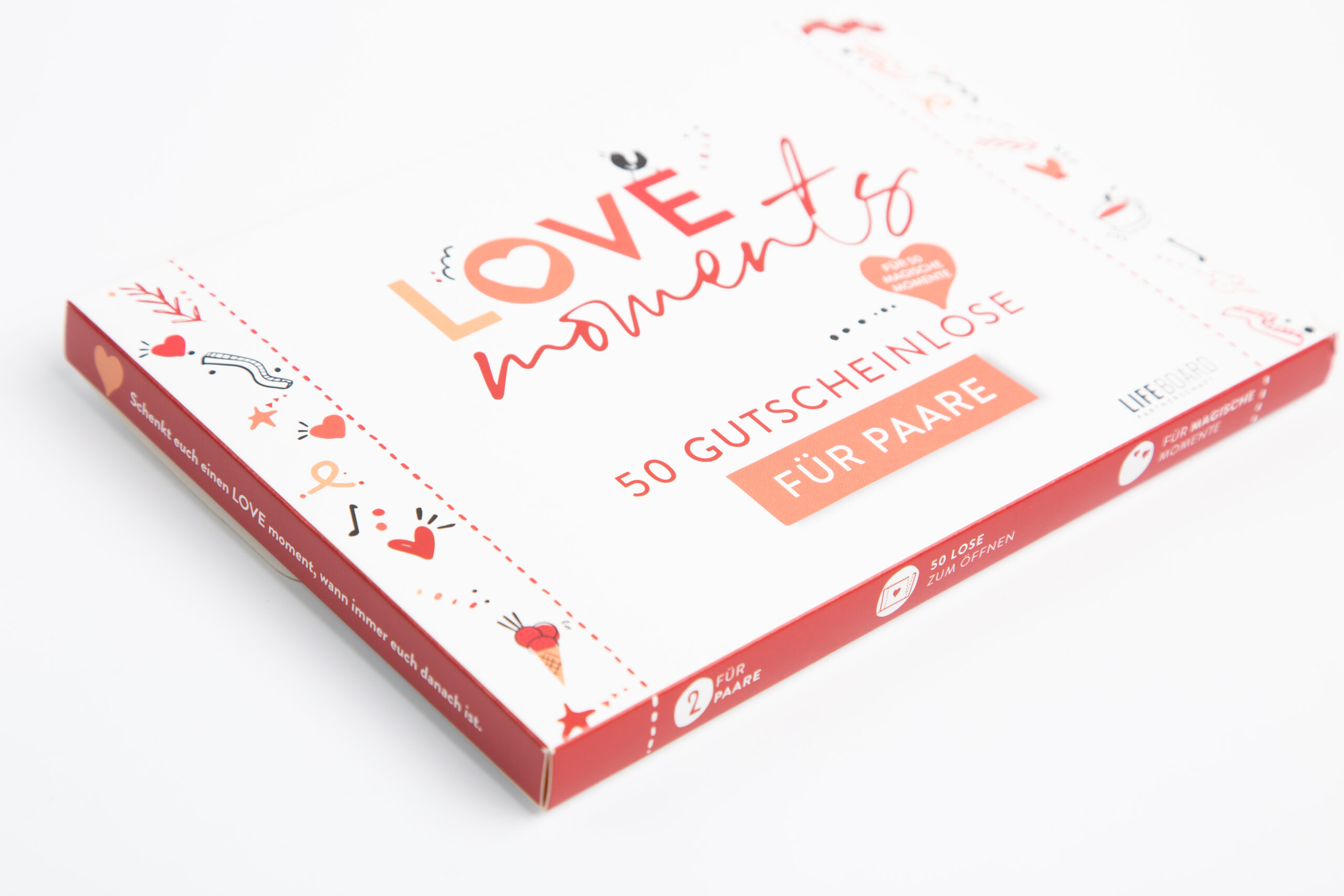 erlich erfolg_lets talk love_6
A SET OF CARDS IN THE CARDBOARD BOX
erlich erfolg_lets talk love_1
erlich erfolg_lets talk love_8
erlich erfolg_lets talk love_9
erlich erfolg_lets talk love_20
153 COLORFUL PLAYING CARDS
erlich erfolg_lets talk love_7
erlich erfolg_love moments_1
erlich erfolg_love moments_6
erlich erfolg_love moments_7
A SET OF SELF-MAILERS IN THE CARDBOARD BOX

erlich erfolg_love moments_15
erlich erfolg_love moments_17
A SET OF SELF-MAILERS IN THE CARDBOARD BOX
erlich erfolg_love moments_23
erlich erfolg_love moments_30
erlich erfolg_love moments_36

How Paul Parey Zeitschriftenverlag communicates with its subscribers? Prografix: direct marketing has recently produced and sent out non-standard DIRECT MAIL for #PaulParey.
Personalized Selfmailer with a letter from the editor and a DVD magazine inside. Everything in a compact format.

This example shows a potential for personalized communication with customers using #DirectMail.

Learn more about how our Clients use personalized printing here.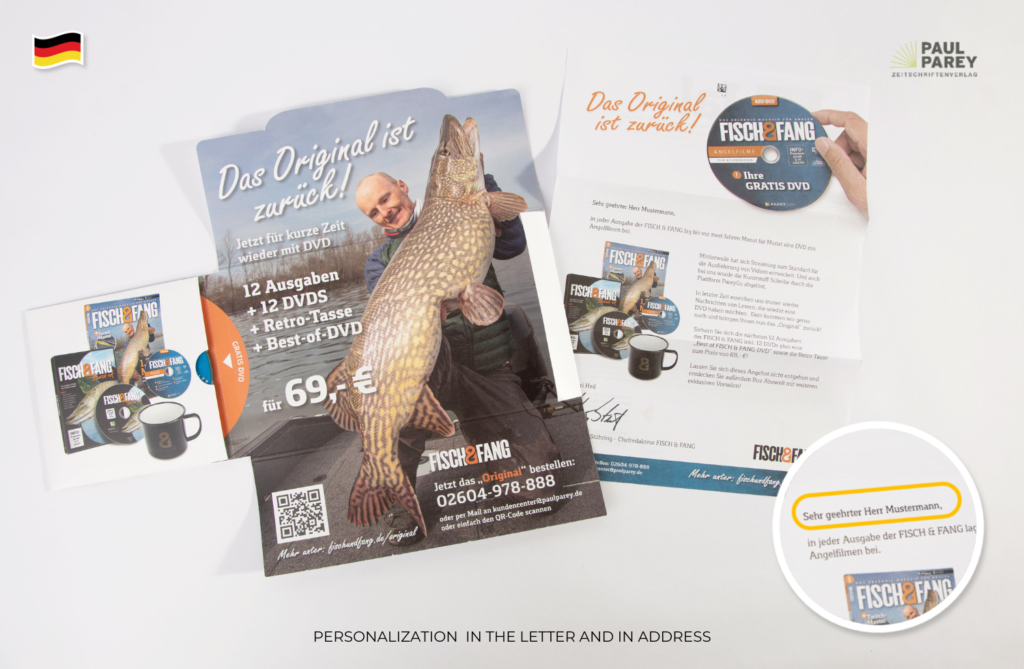 PRINT + ONLINE in education.
Multisensory learning and development! Nowadays Prografix more often connects the real (print) world with the virtual (online) one. Modern books and handbooks (with QR codes) enable children multisensory learning and exercising – reading, touching, but also listening and watching online.
#Print + #online gives revolutionary benefits in the learning process!

MORE ATTRACTIVE LEARNING – interactivity fascinates students and increases their engagement.

EASIER UNDERSTANDING – abstract concepts, complicated definitions, correct pronunciation are presented in an easy and understandable way.

BETTER REMEMBERING by involving more senses as well as emotions. Our projects make children focus their attention more strongly on the topics discussed.One of our latest such work #CASEstudy is Lamp und Sumfleth Entertainment GmbH multimedia educational kit. It allows children to learn English and to remember new cartoons and songs by reading cards and listening to audio recordings.
Find more our implementations here